You thought Facebook ads were the answer to all your business problems. Millions of potential customers just waiting for you to reach out to them. So why has your advertising experience turned into a headache? Well, if you're having issues with your ads, here are ten probable causes.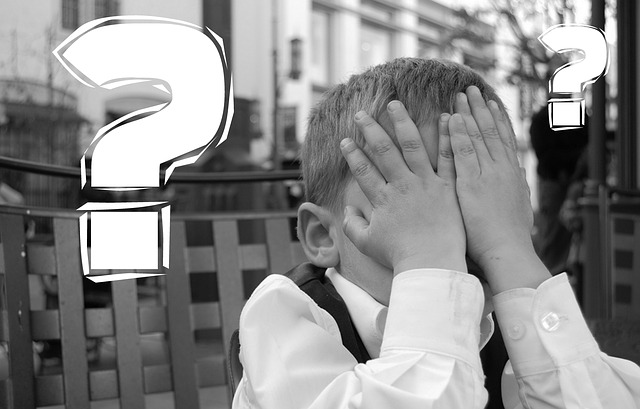 Mistake #1 – getting ads rejected because you didn't follow Facebook's guidelines
Facebook ad policies have gotten stricter as the years have gone on. After the scandals that have hit the company over the last two years, advertisers are finding even more instances of their ads not getting approved.
You have to be careful about the claims you make – both in the ad creative and on the page the ad is leading to. That includes things like testimonials. You have to adhere to government regulations – for example, GDPR if you are advertising to an EU audience. You need to make sure you own the copyright on the images you are using (that's a general point when using any images online) – and the images need to be appropriate to the audience. Nothing offensive. Above all else, your advertising needs to be honest.
Before running any ad on Facebook, check the most up to date policies on their website. It's far better to make sure your ad is above board before submitting it, rather than getting an ad rejected dozens of times.
Mistake #2 – boosting posts
If you're running posts to your Facebook page, Facebook will give you the option of boosting that post. In fact, this is one of the most common ad options that businesses choose.
However, boosting a post is not the best way to get the most out of your ads. When you boost a post, you are effectively paying to have more likes on your Facebook page. But as a business owner, you don't want to invest your money in growing a social media following at the expense of generating new business leads. A far better ad spend would be on attracting new leads (i.e., to your email list) rather than getting more Facebook likes.
Mistake #3 – not getting familiar with the ad manager
Having success with Facebook ads really means delving deep into the ad manager and running a fully optimized campaign that's going to bring you leads. It takes time to learn, and a lot of business owners are put off by the idea of figuring out the platform to make the most of it. That's really no different from writing a blog post, deciding SEO is too complicated to learn, and just hoping Google sends loads of traffic your way regardless. If you want to advertise properly, look into learning how to use (and interpret the data) on ad manager so you can properly optimize your ads.
Mistake # 4 – not setting aside a testing budget
If you haven't read my post on testing your ad campaign, you can see it here. Testing ad creatives, targeting, landing pages – it's all essential if you want a profitable ROI. There might have been a time when running Facebook ads was ridiculously cheap, and pretty much any ad did well, but that time has well past. Don't be mistaken – Facebook is still unrivaled in terms of ads because of the size of the audience and the targeting options, but there are lots of competitors out there ready to outbid you when running an ad. Your ad has to be good, and to get it to a good state, you need to test first.
Mistake # 5 – stopping a campaign too early instead of optimizing it
It's common for business owners to panic the first time they see their monthly spend on Facebook ads – especially if they haven't seen any return from it. In many cases, they'll simply halt the ad and call it a day.
But what you spend isn't the metric that matters. In fact, by halting a campaign too early, you've essentially only spent money on the expensive part – the testing, and got none of the rewards, so it's the worst of all worlds.
It's vital to work on optimizing a campaign. That means if an ad creative isn't working for you, you test several different creatives until you get the winner. Ditto your landing page. The whole benefit of advertising online is that you have so much data to work with, so use that data to your advantage.
Mistake # 6 – not knowing when to stop a bad campaign
Similarly, some people go in the opposite direction and keep an ad campaign running for months without optimizing it, even when it's performing badly! This is where it's important to know your metrics. What sort of click-through rate should you be expecting in your industry? What's your landing page conversion rate? What percentage of leads by from you? Don't just spend money on Facebook ads month in and month out when you aren't seeing results. Optimize or ditch the campaign.
Mistake # 7 – not knowing the customer value of your leads
This is difficult if you're a new business, but it's still one of the most important metrics you need to gather. When a lead comes into your business via a landing page, website, or elsewhere, you should have data that tells you the likelihood of them buying from you, what they will spend at the outset, and what their average spend is likely to be over a 3,6 and 12 month period. This is the important that's going to form the basis for that all-important figure – the value of each lead. If you make $10 per lead over 12 months, then an ad campaign that's costing you $5 per lead is sensible (depending on your other costs, of course).
Mistake # 8 – not focusing on ad copy
Ad copy can make or break a campaign. It doesn't matter how good the rest of your campaign is – whether that's targeting, images, or branding. Good ad copy that speaks to your customer is priceless. The most common mistake I see – and this is especially true in the coaching world, is confusing ad copy. Make it super-clear what you are promoting. Use punchy, not woolly, language, and make sure it's super simple for anyone to understand. If you really aren't a great writer, get yourself signed up to Fiverr and hire someone. If you haven't been on Fiverr in the last year or two, it's not like it used to be. It's full of really amazing professionals offering some high-quality packaged services, and there are plenty of fantastic writers on there who specialize in ads.
Mistake # 9 – not researching your target customer and not knowing where to target them
If you're targeting a broad demographic – be that age, sex, income – then stop! Your targeting needs to be much more fine-tuned than that if you want your ad to succeed. Spend some time putting together a customer avatar – a clear, detailed picture of who your customer is, their likes, dislikes, values, and behaviors. The more accurate your targeting is, the easier it's going to be to make your campaign profitable.
Mistake # 10 – not having a clear idea of your ad budget
It's very easy (and someone scary – especially for a new business) to start running up hundreds or thousands of dollars in ad spend on Facebook. Never start spending money on ads in the hope you're going to 10x the return. This is your business, your money, and you need to think practically. If you're going to spend money on ads (especially if you're using an ad manager), make it crystal-clear upfront what your total budget is going to be – and make sure you can afford that budget.
And Finally…It's Worth Taking The Time To Master Ads Properly
There are many things you can pick up in business over time and with experience and kind of muddle your way through, but ad management is something that is worth investing some time in and learning the ropes from experts. If you haven't done so already, invest in some basic training that covers how to set up, monitor, and optimize your ads on Facebook. I'd recommend this beginner's Facebook course from Udemy as a great starting point (it's sometimes on offer at a discount – if it's for sale for any price under $50 I'd grab it).
Next Steps: Master Your Sales Funnel
Part of mastering ads is having an effective sales funnel. That's why we've put together a free step-by-step guide. You can download it now by completing the form below.
Summary
Article Name
10 Facebook Advertising Mistakes To Avoid If You're A Beginner
Description
Facebook advertising can be very profitable - but if you're a beginner, it can also be costly! Here are 10 of the most common Facebook advertising mistakes
Author