If you're trying to grow your coaching business and you're seriously toying with the idea of running a Facebook ad because you've read about big ROIs, I want to stop you right here. Before you go spending your money, read on. If you haven't advertised on Facebook before, it can be a minefield. Yes, there are lots of great case studies of coaching businesses making a great return on their ad spend. But there are also pitfalls that you need to be aware of before you start. But this isn't a doom-and-gloom post. Instead, I'm going to give you the perfect beginner's campaign. It's going to be a low risk Facebook advertising strategy to get you started.
Note: This post contains affiliate links. For more information, visit my disclosure page.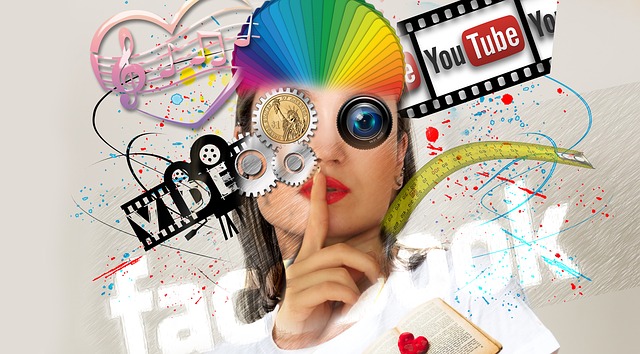 Facebook advertising for beginners (with some pitfalls)
Perhaps you've read the case studies: $1.5k ad spend with a $30k return. $10/day spend with a $20k launch. It all sounds too good to be true, but part of you is thinking: perhaps I should just go for it? Spend a few hundred dollars? Try it out? Run some Facebook ads and see how it does?
You aren't alone. Many coaches do this as a way of accelerating their business growth. Perhaps you've had some steady income over the past year, but you want to hit a new revenue target, and your current marketing methods are just flatlining.
But whilst these amazing case studies do make appealing reading, there's another side of Facebook ads that you don't hear people talk about. And those are the campaigns that failed. $1000 spend with no return. $15 before you get your first optin. These "case studies" exist, but you won't see people writing about them.
So why the difference? Why are some coaches having huge success on Facebook, whilst others are finding it a just a great way to burn through hundreds of dollars without seeing any return?
The answer lies in testing.
Good Facebook advertising is all about testing first
Those profitable case studies probably weren't an overnight success. You'll always get the exception to the rule, but most Facebook campaigns with a profitable ROI have spent money from the outset testing, refining and optimising their campaign before it became profitable.
That's your testing budget. And a testing budget is an absolute must for any new advertising campaign.
Now, herein lies the bit that makes many online coaches nervous. If you aren't familiar with Facebook ads, do you really want to spend, say, $500 testing your ad first to see if it's going to be profitable? How confident are you that you know exactly how to test and optimise a campaign? Do you know what metrics to be looking for? Do you know some of the likely bottlenecks that are causing you to have an expensive cost per conversion, or low click-through rate?
If that last sentence read like jargon, then here are two options for you:
Option 1: Get A Facebook Ad Manager
They say a good accountant will save you more money than they cost you to hire. Likewise, a good Facebook ads manager will make you more money than they cost you. And they will also be honest about the testing and optimising you need to do upfront before your campaign turns a positive ROI. So if you haven't run ads before but feel you are at the right stage of your business to start, it's definitely something worth hiring an expert for. If you still aren't confident that your business is ready for ads, consider option 2.
Option 2: Run A Low Risk Free Traffic Sales Funnel First
Option 2 is a good option for you if you haven't yet got a proven sales funnel in place that's already making money and you don't have a testing budget set aside for advertising. Why? Well, because if you haven't yet proven that your sales funnel can make a single sale, it makes advertising that much more of a challenge. There are multiple factors involved to test and refine and optimise your funnel, and doing that on Facebook costs money.
This option is all about proving the viability of your funnel using free traffic. Now, there are lots of sources you can use for free traffic, but I would use one that your customers hang out in regularly. Instagram and Pinterest are two of the best options (unless you already have great SEO and get hundreds of visitors a day to your website).
The Low Risk Method In Detail
What you want to do with this method is aim to set up a funnel that will bring in at least 100 leads to your email list, and bring you either 1 sale (if selling on a sales page) or 1 sale + 10 phone leads (if pitching via a discovery call). Those sort of numbers will tell you that you have a decent funnel in place. It might need optimising. But you've proven that there are customers out there that want to buy what you have to offer. And that is going to dramatically lower your risk when you start advertising on Facebook.
I have written a beginner guide on setting up your first sales funnel here, if you haven't created one before. And if you want to dive deep into funnels and really master them for your business, this is the best training on the market. 
Now, a cautionary note. You'll still need to test when you start advertising on Facebook. Your campaign will still need refining and it will need a lot of optimisation before you get that positive ROI. However, your chances of achieving that are far higher than they would be if you had an unproven product or service that has not yet sold.
Facebook Advertising – In A Nutshell
So, to put it simply: If people are buying for you and you're ready to scale your funnel, use Facebook ads. If you haven't yet proven people want to buy from you, get that part sorted first before you try and scale.
Summary
Article Name
Guide: A Low Risk Facebook Advertising Strategy (If You're New)
Description
If you haven't advertised on Facebook before, here's a low risk facebook advertising strategy to start with, to test your campaign and ensure a positive ROI
Author