One of the biggest challenges when it comes to social media is finding an endless stream of ideas and content to add to your feeds. If you find it a headache, this post is for you! Here's a huge list of great Instagram post ideas that will help keep your account fresh, interesting and attract the right follower to your small business.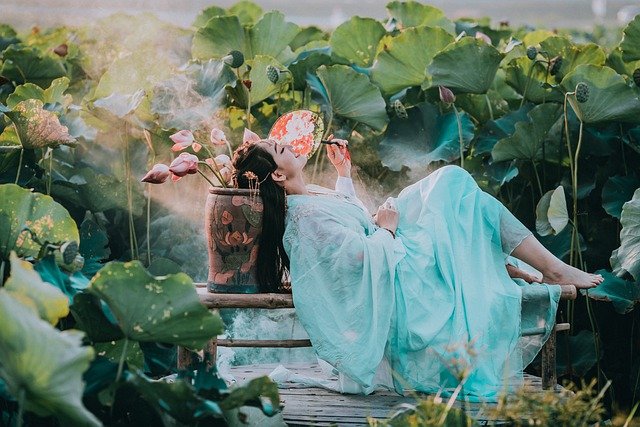 1. Reveal a quick and helpful hack or shortcut
People love shortcuts and quick wins that will help will help them solve a problem. Share yours on your feed.
2. Industry research
Whatever industry you are in, show your knowledge of it with an up to date piece of research that will fascinate your audience.
3. Start a fun small business award
Awards don't have to be complicated. You could run a weekly award showcasing small businesses that deserve some recognition.
4. A product post
Share a shoppable post of a product you sell.
5. Get your followers to tag their favourite account
Ask your followers to comment by tagging their favourite Instagram account.
6. Try a fun brain-teaser on your audience
People love brain-teasers, so share one on your account and get your followers engaged.
7. Your favourite business network
If you are in an online business network, why not give hem a shoutout?
8. Share the story of how you got started
People love personal stories, so why not share how you got started in your business?
9. The number one question you get asked by customers
If you get a common question ask to you either by customers or potential customers, why not share the question and answer with your audience?
10. Reveal a little-known fact
A little known fact about you, your business or anything else you think your audience will be interested in, makes for a great post.
11. Share (and tag) someone you admire, and why
Think of someone you admire – a friend, relative, influencer or celebrity, and share that with your audience.
12. Something you've recently achieved in your business
Tell your audience about something you've recently achieved. Perhaps you've designed a new product, or finished working with a client you loved.
13. A repost of something you love
Did you see a post recently that you absolutely loved? Repost it and tag the creator.
14. Run a mini competition
Run a quick impromptu giveaway to your audience to help drive engagement and boost your following. Check out this post on how to launch your very first Instagram competition.
15. Business or industry statistics
Share some relevant industry statistics that your audience are going to be interested in. This is particularly useful for engagement if you are a business coach.
16. Share a prediction for your industry next year
Show your expertise with your own prediction of trends in your industry over the next 12 months.
17. How-to video
Post a quick how-to video – this is great for topics such as crafts or tech tips.
18. Host a 24 hour flash sale event
Boost your business sales and your Instagram engagement at the same time with a quick flash sale on a product line or across your business. This is also great when done in conjunction with a group of businesses in your industry.
19. Ask me anything
Open up Instagram to your audience and invite them to ask you any question they want, with a commitment to answering them as best you can of course!
20. Ask for feedback
Perhaps you are currently designing a new product, or maybe re-branding your website. Why not ask your Instagram followers for feedback on the work in progress?
21. Screenshot a compliment
If you have received praise recently for your business, why not screenshot it and showcase it on your feed?
22. Travel photography from a recent holiday
Travel photography doesn't have to be professional. Some pretty and personal photos from a recent holiday can be a great way to connect with your audience.
23. Screenshot a funny tweet
A great to get engagement is to share content that has gone viral on another platform, such as twitter or Facebook.
24. What you're reading this week
Found a good blog this week? Or maybe you are absorbed in a fantastic new novel. Share with your audience, and get them to share what they are reading in the comments below.
25. Shoutout to your best follower
Give a shoutout to that one follower who always comments, or is always the first to like your posts. Make them feel loved!
26. Shoutout to a small business
Give some visibility to a business that is smaller than yours by sharing their account with your followers, and inviting people to follow them.
27. Watercooler TV
Watercooler TV is that latest program that everyone is currently watching i.e. the topic everyone discusses around the watercooler in work! Get chatting about it on Instagram and see what others have to say!
28. Shoutout to an Instagram account you love
If there's an account you really love (it doesn't have to be a business account and doesn't even have to be well known) share that with your audience and explain why you love that particular account.
29. Your business goal for the next year
Be bold and tell your audience what goal you are working to for the next 12 months. This is a great way to hold yourself accountable!
30. A cool app you recently downloaded
Did you recently discover a great new app? Tell your audience.
31. Your most popular blog post
Get your audience off Instagram and over to your website by sharing a snippet of your most shared blog post and inviting them to read the whole article.
32. Your bullet journal
Take a picture of your bullet journal and share what you have planned for the week.
33. A three-step tutorial
Create a three-post tutorial on a topic your audience are interested in.
34. A selfie from your favourite cafe
Take a selfie from your favourite location near you; perhaps a cafe, restaurant or just a town square you love.
35. Quick message to your followers, on video
Recover a quick message to video, and share with your followers via Instagram stories.
36. An inspirational quote
Quotes are forever popular on social media, so pick something that is guaranteed to inspire.
37. Create a boomerang video
Boomerang videos are a fun way to make your feed more interesting and engaging.
38. Your brand logo
A simple post sharing your brand logo is a great way to keep your business in people's minds when scrolling Instagram.
39. Create a "coming soon" teaser
If you have an upcoming launch, tease your audience with a hint via a simple and cryptic post.
40. Free lead magnet
Use your posts as an opportunity to share a freebie or promote a lead magnet and help boost your email list.
41. Behind the scenes
Post a photo showing a typical behind-the-scenes picture of your day working in your business.
42. Your biggest mistake
Being vulnerable will really help you connect with your audience, especially when so much of Instagram is filled with unrealistic images of perfection. Share a big mistake you made recently.
43. Run a 5 day challenge
A challenge is a great way to engage your audience. A 5 day challenge will also give you plenty of opportunity for content for your Instagram feed.
44. A testimonial from a customer
Share a quote or testimonial from a recent customer on your feed. It's a fantastic way to boost sales. Make sure to tag them too!
45. Share your best kept secret
Everyone has something they are really uniquely great at – and now is a great time to share your best kept secret that will help your Instagram audience.
46. Three things you are grateful for
Gratitude is a popular topic on Instagram, so take some time to share what you are grateful for – it is as beneficial to you as it will be for your audience.
47. Your favourite online resource for your business
If there is an online resource or tool that you depend on for your business, why not share that with your audience? You never know who you might help.
48. Your one regret
We all have regrets, and honesty goes a long way on Instagram. Share a story of something you regretted in your life, and invite others to do the same.
49. Use the day of the week trending hashtag #mondaymotivation
The #Mondaymotivation hashtag gets 19.5 million posts – try joining the trend next week.
50. Use the day of the week trending hashtag #tuesdaytip
The #tuesdaytip hashtag gets 280,000 posts – try joining the trend next week.
51. Use the day of the week trending hashtag #wednesdaywisdom
The #Wednesdaywisdom hashtag gets 3 million posts – try joining the trend next week.
52. Use the day of the week trending hashtag #tbt (throwback Thursday)
The #tbt hashtag gets a huge 527 million posts – try joining the trend next week.
53. Use the day of the week trending hashtag #fridayfeeling
The #Fridayfeeling hashtag gets 3 million posts – try joining the trend next week.
54. Use the day of the week trending hashtag #saturdaystyle
The #Saturdaystyle hashtag gets 221,000 posts – try joining the trend next week.
55. Use the day of the week trending hashtag #sundayvibes
The #Sundayvibes hashtag gets 8 million posts – try joining the trend next week.
56. Ask for help with your biggest challenge
Reach out to your audience and ask for their advice. People love the opportunity to help others.
57. Reveal a sneak peak of a work in progress
If you are creating a new product, why not reveal the work in progress to your audience. It's a great way of gaining interest in a new product prior to a launch.
58. Your home office desk
Take a beautiful snapshot of your home work area so people can get a feel for the person behind the profile.
59. The year in reflection
Why not reflect back on the past year or even the past month, and share your thoughts on Instagram?
60. User-generated content
User generated content is a fantastic way of filling up a feed when you don't have much time for content creation.
61. A screenshot of your website
Sometimes it's useful to remind your audience of all the great things they can find on your website.
62. Your social media handles
Make sure your most committed followers know how to find you on Facebook, Pinterest, Twitter and Tiktok.
63. A recent ad graphic
Don't waste the time and money you spend on ads. Upload your best ad graphics to your Instagram feed to boost sales.
64. Your pet
There is a reason people post their pets on Instagram. They get so many likes! Don't forget to add relevant hashtags for wider reach.
65. Have a vote
Get your audience to vote on something. It can be anything. Which hate you should wear today, or what brand design you should opt for. Anything goes, but the vote is an easy engagement-winner.
66. Create a beautiful flatlay
Ever-popular on Instagram, spending time on a couple of beautiful flatlays can really help create that wow-effect on your account.
67. Hop onto a notable national day
Don't forget to keep a calendar of notable national dates that are relevant to your audience. Working in the education field? Make a note of #thankateacher day. Post recipes? Don't forget #nationalvegetarianday.
68. Create a fun timelapse video
A classic way of creating a fun and interesting video for your audience, there are plenty of tools available to easily produce a timelapse video.
69. Create a new colour-themed feed
Colour is a powerful way of making your feed pop. Why not switch it up and create a 9×9 post group in a completely different colour?
70. Your favourite location
Have a local beach you love? Or a little-known cafe where you venture to for a morning espresso? Feature them in your next post.
71. Your most important daily ritual
If your morning routine includes a 10 minute meditation, or you can't get through the afternoon without a chai latte, why not feature an image in your next post?
72. What would you share with your younger self?
Hugely popular on social media, try writing a little or a message to your younger self to impart some wisdom. Invite your audience to do the same.
73. Best thing of the 80s/90s/00s
Who doesn't love reminiscing about their favourite decade from childhood? Invite your audience to share the best thing from your decade of choice.
74. An act of kindness
Share an act of kindness you have carried out recently, or an act of kindness you received from someone else that stays in your memory.
75. Thank the person who made a difference in your life
Was there one person who really made a difference in your life? A good friend during a crisis, or a teacher that gave you confidence? Give thanks.
76. The sunrise
If you are an early bird, why not capture the sunrise and reach out to all those other morning birds in your feed? Ditto for any night owls out there.
77. Something you are really proud of
Think back to a time in life where you did something you were really proud of, and tell your followers (and why)
78. Something you are embarrassed by (e.g. old website graphic)
Conversely, show your human side and share something you are now embarrassed by and the lessons you learned along the way, for example, an old bad design on your website when you were just starting out.
79. An affirmation
A great, uplifting message to add to your feed, an affirmation is a good way to generate more likes on your content when trying to grow your account.
80. Recently I found out….
Discovered an interesting or weird fact recently? What a better way to share it than Instagram! My kids inspired this one after telling me that worms, apparently, have five hearts.
81. A guessing game
This is a good one for food bloggers or health and fitness experts who can post a "guess the secret ingredient" on a post. But the guessing game works for many other niches too.
82. A funny anecdote
Why not make your audience giggle with a funny anecdote.
83. What's this object?
Take a photo of an object from an unusual angle and get your audience to guess the object.
84. In my next post, I'll reveal….
Keep your audience guessing but giving a hint at something exciting you'll share in your next post. It's a great way to keep people engaged with your account and boost follower numbers.
85. A great deal you just discovered
Did you just discover a jaw-dropping discount on a product or brand you love? Share your discovery with your followers.
Keep the content flowing
When it comes to Instagram, there is nothing like fresh content to help boost your account and gain traction, so use these 85 ideas to create plenty of posts that your audience will engage with over the coming months.
Don't Forget To Pin This To Read Later!