If you're using Instagram the right way, it's an easy platform for capturing high quality leads for your online business. When it comes to list building with Instagram, the trick lies in having high quality content that will attract the right leads, and to do that, you need to understand the art of a good promotional post. Here's the formula for crafting the perfect Instagram promotional post.
Disclosure: This is a sponsored post and also contains affiliate links, which means I may receive a small commission, at no cost to you, if you make a purchase through a link. For more information on how I use these on my website, visit my disclaimer here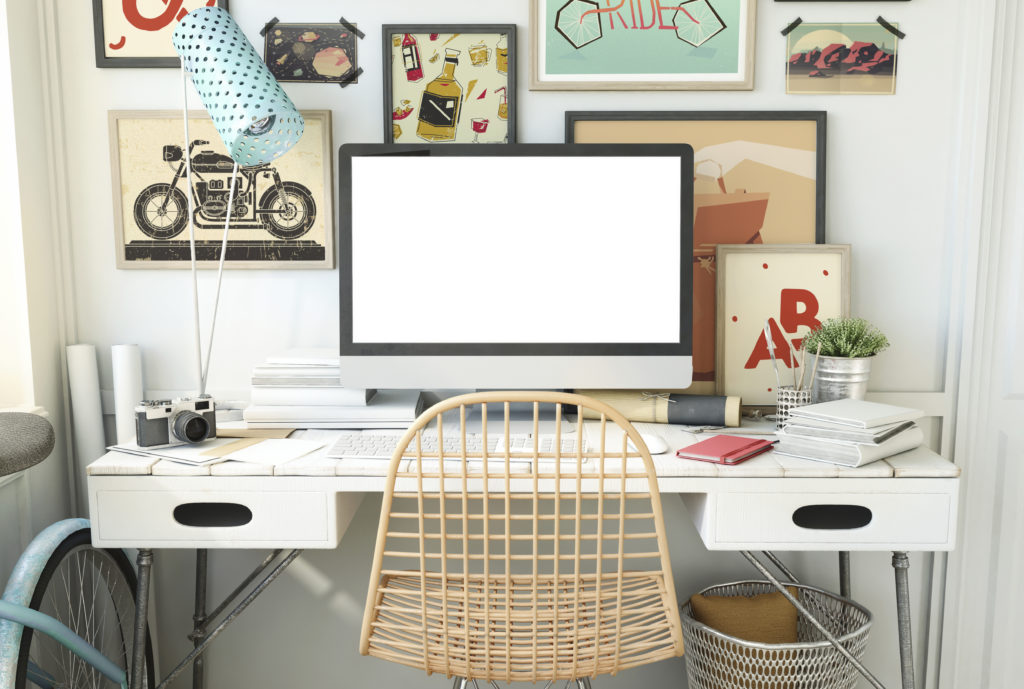 Not all posts are promotional
Before I delve into what makes a good promotional post, it's important to remember that not all your Instagram posts should be promotional. If they are, your account will look like either like spam or just plain boring, and neither are good looks. Make sure you keep your Instagram feed fresh with plenty of interesting and valuable content for your audience, before you try promoting to them.
Make sure your graphics are great
I've included a couple of screenshots of some recent posts I added to my own account. I'm no graphic designer, so they won't win any awards admittedly, but I have taken some time to make them look like someone has gone to the effort to create them. And when it comes to promoting your business, that's important. After all, it's your brand, your image and your reputation. If you do your own branding, try Canva or Wordswag. And use a good quality image too.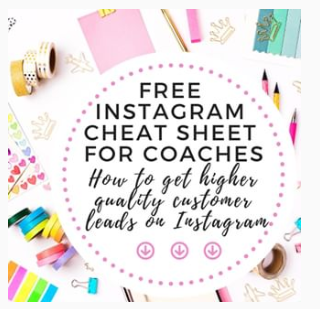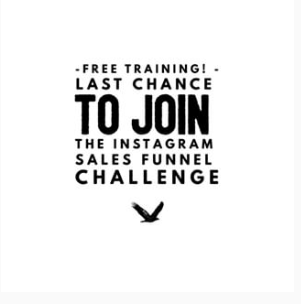 Use long form text in the caption
Here's a partial screenshot of the caption from a recent promotional post.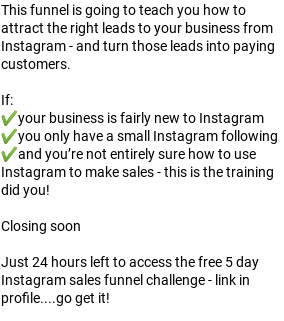 There are two things to note. First, it's quite a lot of text. That's not always needed on an Instagram post, but it works really well on a promotional post, as it helps improve your conversions – you're pre-selling the offer before that person hits your landing page. Secondly, it's formatted. If you're using a scheduler like Tailwind, it's easy to do this. Just format the text in something like Notes, and copy and paste it into Tailwind. That formatting is going to help your audience draw their attention to the most critical information in the caption. Again, that's really going to help convert people who click on your landing page.
Add 30 relevant hashtags
I've talked about hashtags in this post about the top 109 entrepreneurial hashtags to use on Instagram. Hashtags are vital to your reach, they get your post seen not only by your existing followers, but also by anyone searching Instagram using any of those 30 hashtags. That's why it's essential that they're relevant. Tailwind has a really good feature for suggesting high quality and relevant hashtags to your post, so it's well worth a try, but if you don't use a scheduler, just experiment with different hashtags instead to find what gets the best engagement.
Place hashtags as the first comment
This is something I couldn't do until very recently, because it's a new feature in Tailwind, and a rather useful one at that. Hashtags are typically placed in the caption when creating a new post. But when you are using 20-30 hashtags per post, that has it's drawbacks. It'll make your caption look cluttered, and make it harder for people to engage with the post, read the full post or act on the post (i.e. click on your link). So Tailwind recently brought out a new feature that will allow you to add all your hashtags to the first comment on the post, instead of in the caption. That's really important to do, especially if you're writing a long promotional caption that has a strong call-to-action in it.
You can see Tailwind's new hashtag feature here>>
Repeat post to different times of the day to maximize reach
Another trick a lot of people miss out on is repeating your post throughout the day. You can do this by scheduling an identical post 3-4 times across a day (note: edit the caption each time to read slightly different – it's a good way to see what copy works the best), and then deleting the previous post once the new one has been published (to avoid your feed looking repetitive). This is essential to reach all the different times of the day your audience are going to be online and browsing Instagram, and help you gain the reach you want from your promotion.
Make sure you're sending leads to a landing page
Remember, a promotional post is only as good as the rest of your promotional campaign! When you're running a promotion, never send that valuable new lead to your website homepage, as they will get lost in a sea of services pages and blog post. Instead, send them to a dedicated landing page that acts as the start of your sales funnel. If all that terminology sounds new to you, read my beginner's guide here on how to set up your first sales funnel in Instagram.
Track your results, and keep experimenting
Lastly, always remember to track your results. No promotional campaign is perfect. But the joy of working online is that we have plentiful data to hand to make sure our efforts our better next time, so make sure you take advantage of it. Look at data such as what time of the day your post got the most engagement, what type of post got the most engagement, how many people clicked on your link, and how many people converted and signed up to your offer. Keep experimenting and trying new ideas in your next promotion. The more you do this, the better you'll get at it (and the better your results will be).
Next steps – Getting Your Perfect Promotional Post Created
Now it's over to you. Make a start on a brand new promotional campaign. If you haven't given Tailwind a try, now's the time to experiment with their new hashtag feature they've just released, and use a free tool like Canva to get your post designed (by you or your branding team). Lastly, put time and effort into the copy that will appear in your caption. Those words are doing a lot of the work in persuading your audience to sign up to whatever it is you are offering, so make sure they are compelling.
If you want to boost your promotional campaign with a sales funnel, grab our free guide below.
What To Read Next
The 109 Most Popular Instagram Hashtags For Entrepreneurs That You Should Be Using Today
How To Set Up Your First Basic Sales Funnel In Just 3 Days
Summary
Article Name
How To Create The Perfect Instagram Promotional Post
Description
8 Key elements to creating the perfect instagram promotional post
Author